A familiar Company in love with Calchaquí Valley
HØY´s Family, creator and maker of the sparkling wine BURBUJAS DE ALTURA, the prime sparkling wine in Calchaquí Valley.
Beside to the Burbujas project, its white and red wines TINQUIAO (TIPSY), VINLAND & other Blends.
It offers familiar, personalized WINE TOURISM, with protocols.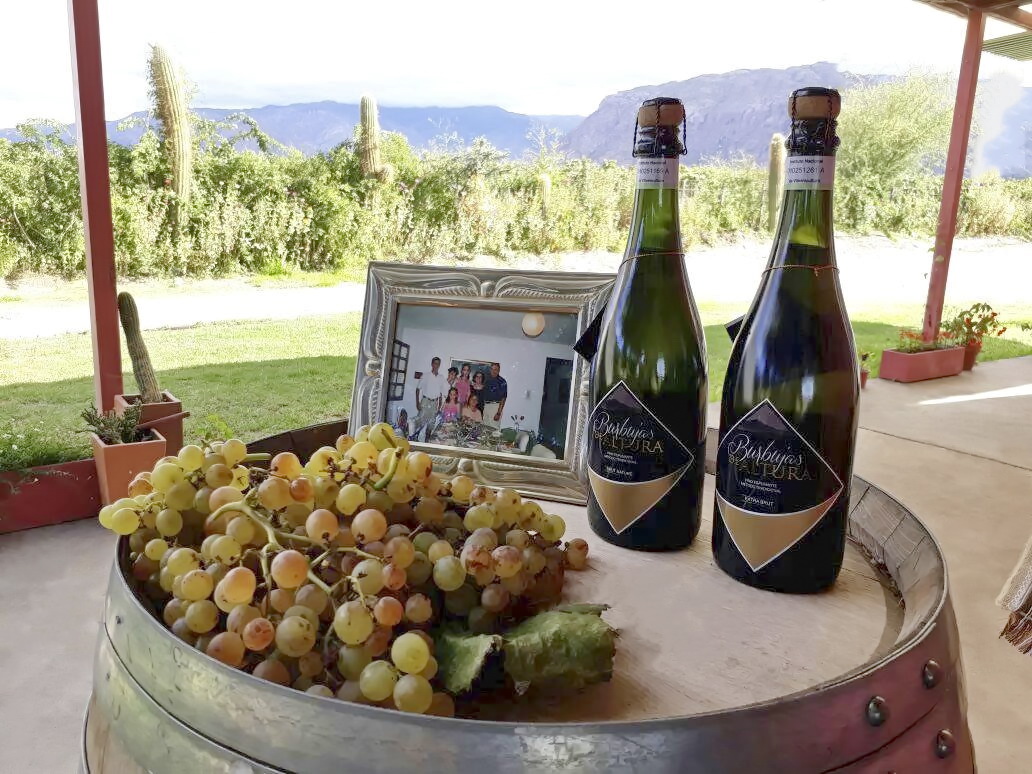 Notes of interest and news of the sector.
DO YOU WISH TO CONTACT US?
Visit the vineyards and enjoy or Torrontés Sparking Wine
Enjoy the Burbujas de Altura Experience!
LOCATION

Ruta Nacional N° 40, Km. 4347,4

Cafayate, Salta – Rep. Argentina

GPS: S 26° 02′ 07.7″ W 065° 58′ 49.4″

PHONES

Andrés Høy:

00 54 9 (0) 3868 (15) 401524

Marianela Høy:

00 54 9 (0) 3868 (15) 401523

Tania Høy:

00 54 9 (0) 261 (15) 6341814

Gisel Høy:

00 54 9 (0) 3868 (15) 401521

Florencia Høy:

00 54 9 (0) 3868 (15) 401522