Burbujas de Altura Winery
Origin: Cafayate – Salta – Argentina.

Vine's altitude: 1.800 M.A.S.L. (5.900 FEET)

Variety: Cabernet Franc 100%.

Vineyard age: 10 years.

Harvest time: Early march, by hand, in 15 kg cases (33 lb). Pre-selection in vineyards.

Wine serving temperature: 16º to 18º C (61º to 64ªF).

Conserve: Store in a fresh dark place, and with no vibrating.

Aging potential: 5 years

Elaboration: Cold maceration. fermentation: 15 days, 23 to 28°C (73º F TO 82ªF), wetting the cap, manual gentle dip, wetting softly the cap, oak contact during fermentation, seeking the highest varietal expression. malolactic fermentation during autumn.

Conservation: 12 months in vat, and 6 months in bottle.

Ideal pairing meat cooked on wood, sausages and fish.

Decanting one hour before drinking is recommended.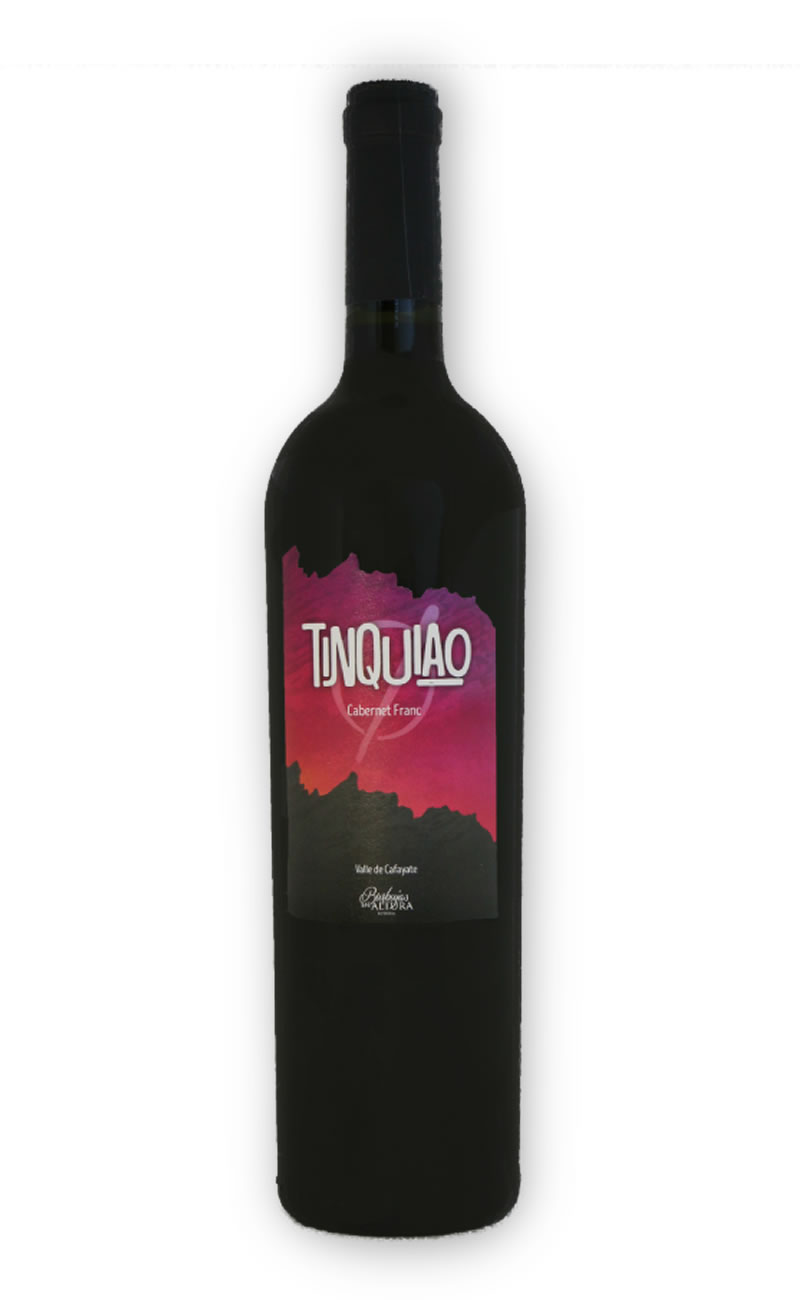 "Red with black nuances. Aromas reminiscent of black berries and mint spices. You can find the same aromas in mouth and nose, filling that you are still drinking it."
WOULD YOU LIKE TO CONTACT US?
Visit the vineyards and enjoy our Torrontés Sparkling Wine.
Experience Burbujas de Altura!