Origin: Cafayate – Salta – Argentina.

Vine's altitude: 1.800 M.A.S.L (5.900 FEET)

Variety: Malbec 100%.

Harvest: fFrst days of February.

Production: 2.000 bottles in a year.

Time above the lees: 12 months.

Elaboration: Working at low temperatures from the reception of the grapes till obtaining an attractive color during the press with controlled fermentations, we reach unique aromas, tiny and persistent bubbles.
The foam is done in an artisan way and it gives the delicatessen in the product.
Second fermentation in each bottle.
Disgorging made by hand and later final corked without any aggregation. It will be offered as it comes out of the cave after the fermentation.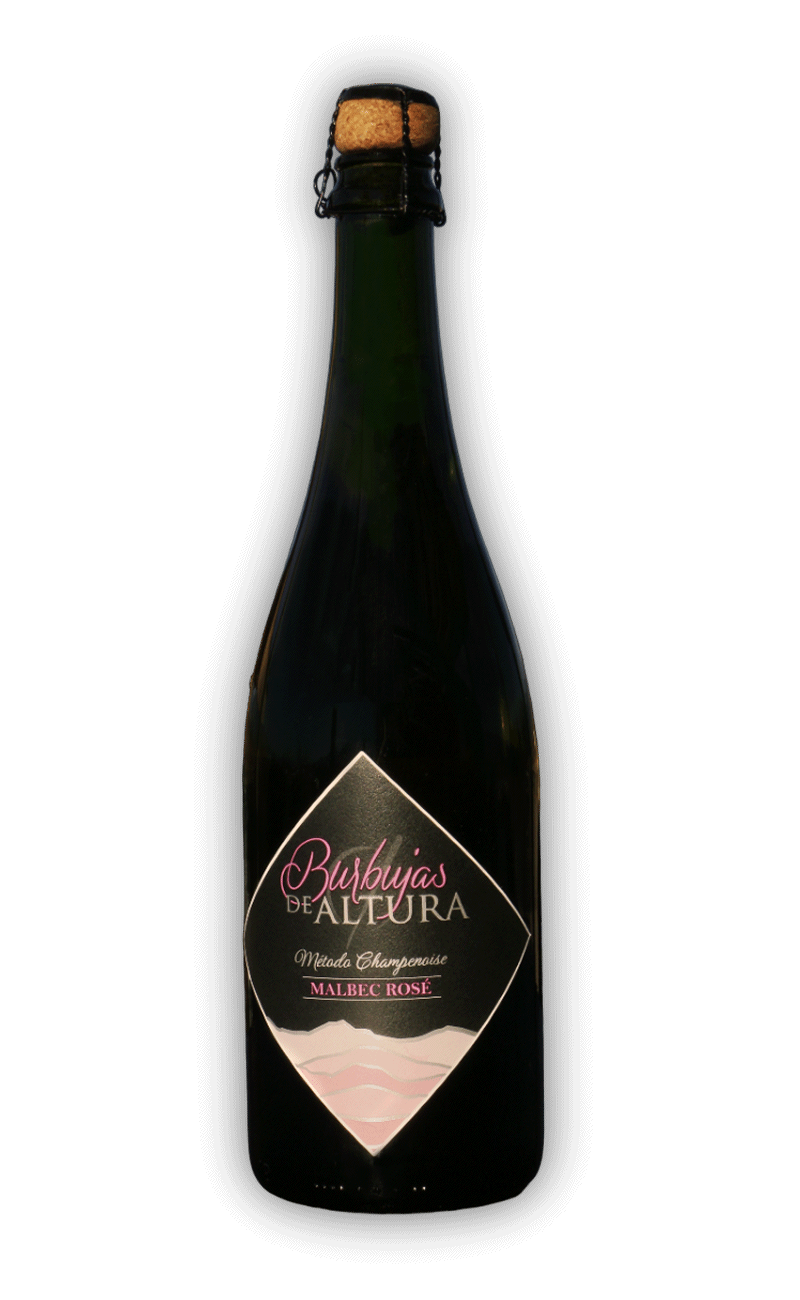 This splendid unique sparkling wine in the Valley, offers an excellent and persistent quality in their Bubbles.
Its seducing color and aromas of red fruit which converts later in marmalades and dry fruits, product of its re-fermentation in bottle. In mouth it results in a huge structure, agreeable fresh and ripe nuances, which combines together inviting to ¨keep drinking¨
Enjoy it. Höy´s family
WOULD YOU LIKE TO CONTACT US?
Visit the vineyards and enjoy our wines.
Enjoy the experience of tasting them!