BURBUJAS DE ALTURA – BRUT NATURE
SPARKLING WINE
Elaborated with the emblematic Torrontés grapes from Cafayate in the Calchaquí Valley.
Origin: Cafayate – Salta – Argentina.

Vine's altitude: 1.800 M.A.S.L. (5.900 FEET)

Harvest: Beginning of january, very early and by hand, in cases of 15 kg (33 lb) in an artisan way looking for delicatesse in the product.

Elaboration method:

Traditional.

Maceration of the fruit and fermentation under low temperature to obtain unique finesse and persitent aromas. All worked in an artisan way.
Second fermentation inside every bottle.
Disgorging produced by hand and later final corcked without any addition.
It is lounched as it came out of the cave, after the drilling on the drill rack.

Tirage: Purely artisanal. Re-fermenting in each bottle at low temperatures.

Service temperature: Between 2º C and 6º C (36º F to 43ºF)

Conservation: In an obscure place, without vibrations.

Production: 4.000 bottles

Alcohol: 12 % Alc. by Vol.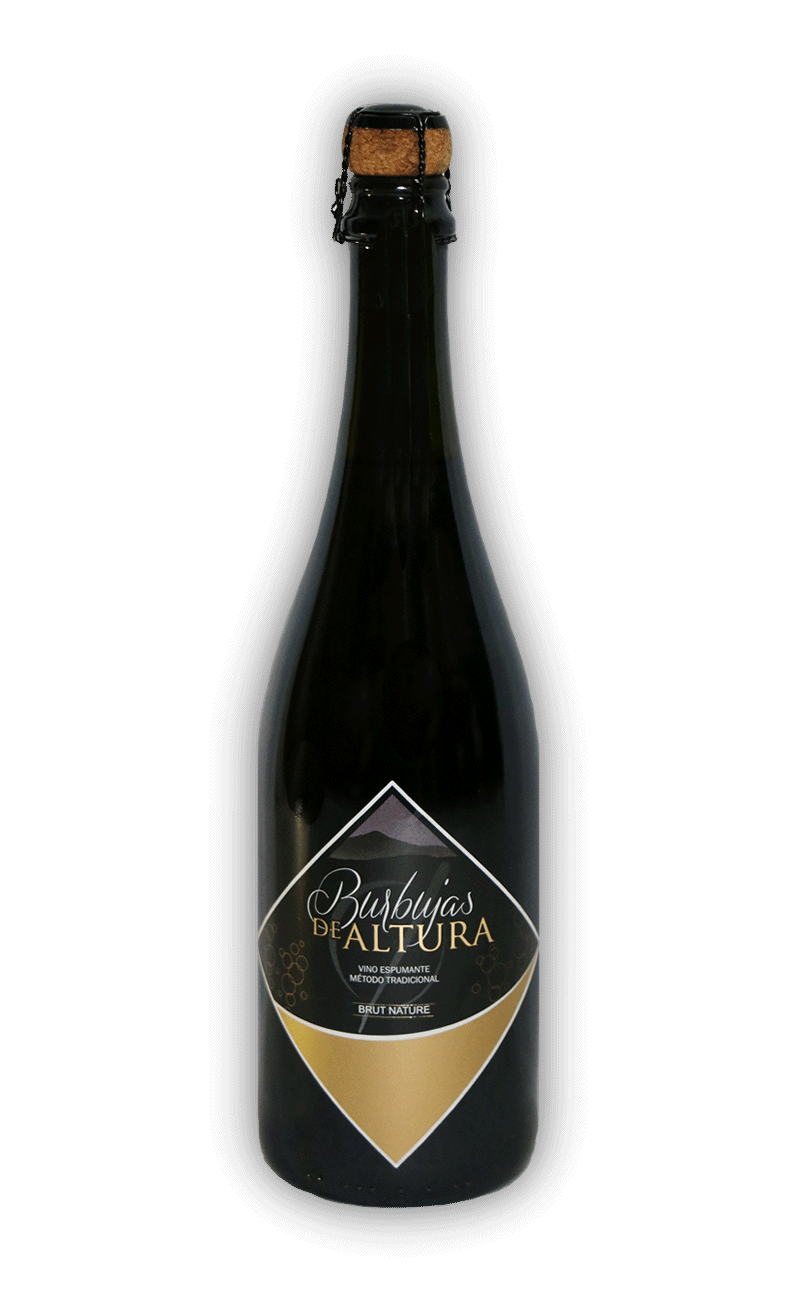 "This splendid unique sparkling wine in the Valley, presents an excellent and persistent quality in their bubbles. Its aromas remind white flowers and citric, characteristic of Torrontés variety, with fresh bread notes and yeast produced from the second fermentation in bottle. In mouth results in a big structure and agreeable fresh sense, which invites you to keep drinking."
WOULD YOU LIKE TO CONTACT US?
Visit the vineyards and enjoy our Torrontés Sparkling Wine.
Experience Burbujas de Altura!