SWEET WINE TORRONTÉS
Burbujas de Altura Winery
Origin: Cafayate – Salta – Argentina.

Vine's altitude: 1.800 M.A.S.L. (5.900 FEET)

Variety: Torrontés 100%.

Vineyard age: 25 years

Harvest: Very early in march, by hand, in 15 kg cases (33 lb). Pre-selection in vineyards.

Wine serving temperature: 3º to 7º C (37º to 45ªF).

Conserve: Store in a fresh dark place, and with no vibrating

Elaboration: Maceration and naturally selected fermentation grape yeasts. Slow and cold fermentation until the desired sugar and alcohol are obtained.

Ideal to drink as aperitive paired with cheeses and/or dry fruits. Sweet creamy cakes. Also used to prepare cocktails.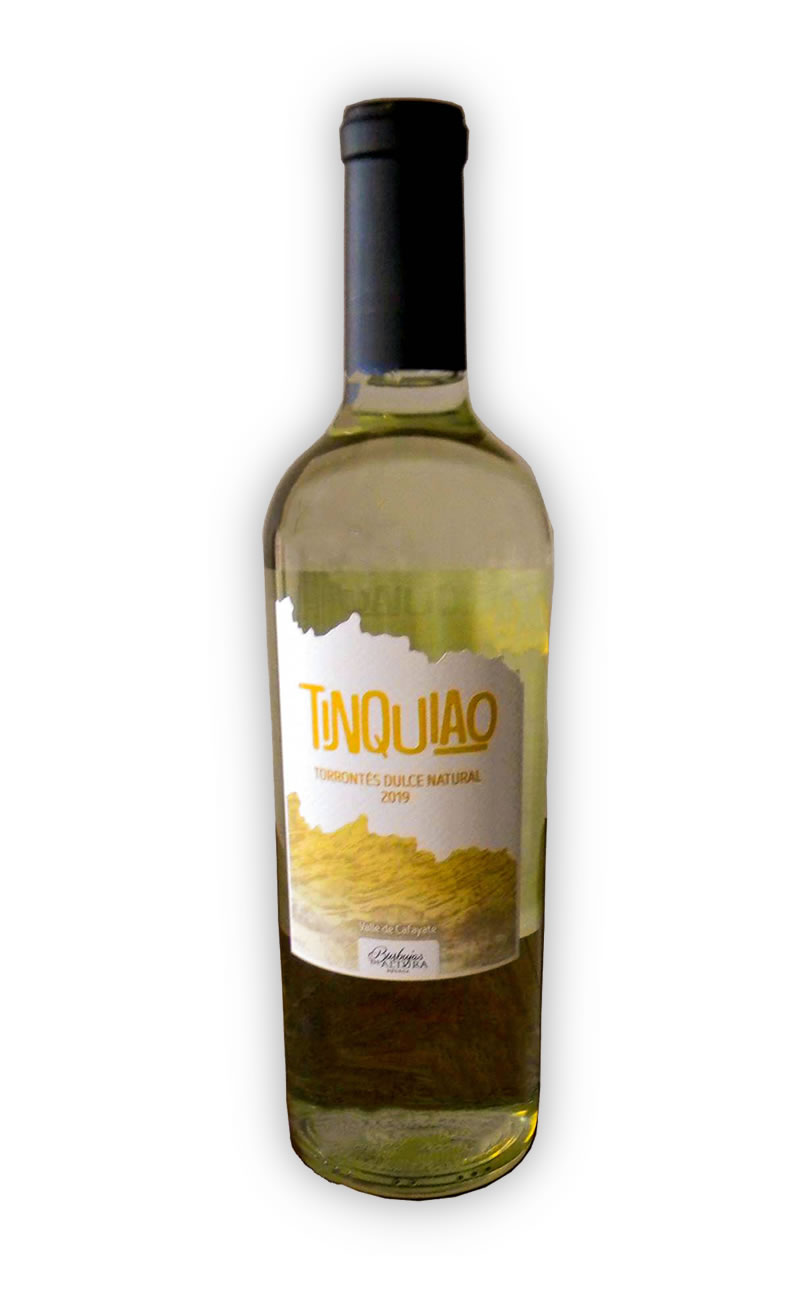 "An attractive and bright green-yellow color that invites with citric aromas mixed with a tropical touch. It starts with sweet balanced notes of delicate lemon, grape fruit and white peaches. The grape´s natural sweetness generates an interesting unctuousness that reminds of honey and has a long final."
WOULD YOU LIKE TO CONTACT US?
Visit the vineyards and enjoy our Torrontés Sparkling Wine.
Experience Burbujas de Altura!