A family business in love with the Calchaquí Valleys.
In 1988 the Høy family settles in Cafayate and their love for the Calchaquí Valleys, the vineyard and the altitude wines is born.
Their growth and development takes place in this wine environment.
Towards 2010 they purchase a small plot of land with vineyards: Finca La Primavera. With this they initiated a family business fully dedicated to the production of grapes for wine and the operation of wine tourism activities.
In 2014 a value added process begins and the sparkling wine Burbujas de Altura is incorporated into their productive scheme. Made from Torrontés grapes in the traditional method, it has different characteristics to others in the market. The result is a product with personality and unique characteristics.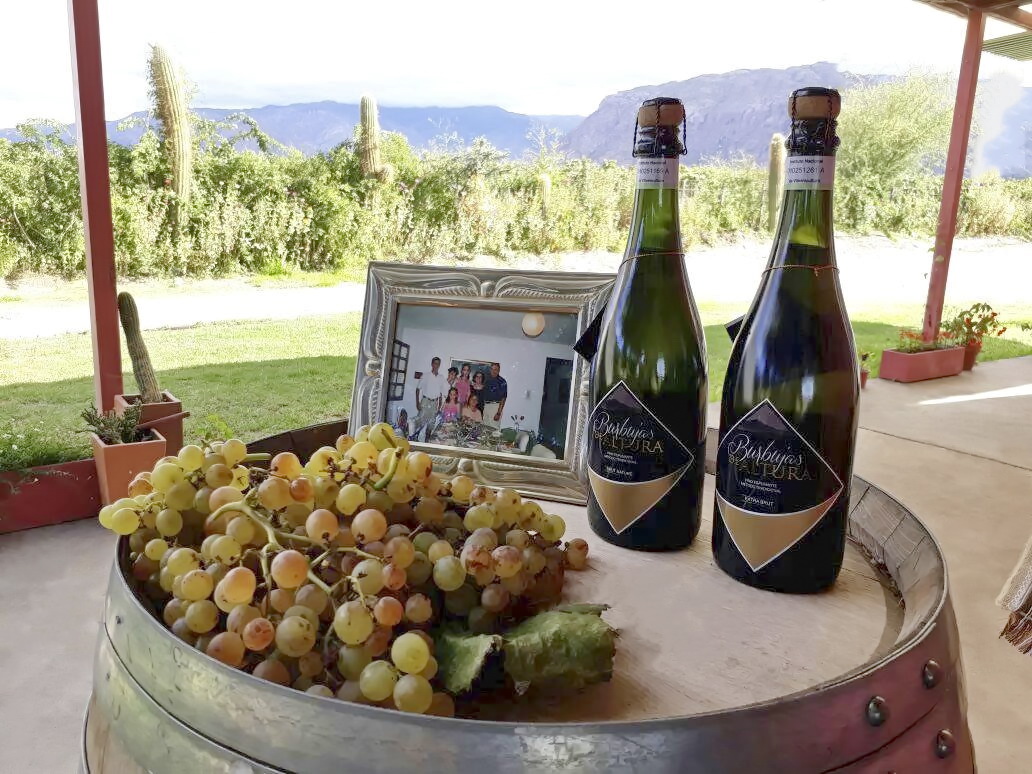 Notes of interest and news of the sector.
DO YOU WISH TO CONTACT US?
Visit the vineyards and enjoy or Torrontés Sparking Wine
Enjoy the Burbujas de Altura Experience!
LOCATION

Ruta Nacional N° 40, Km. 4347,4

Cafayate, Salta – Rep. Argentina

GPS: S 26° 02′ 07.7″ W 065° 58′ 49.4″

PHONES

Andrés Høy:

00 54 9 (0) 3868 (15) 401524

Marianela Høy:

00 54 9 (0) 3868 (15) 401523

Tania Høy:

00 54 9 (0) 261 (15) 6341814

Gisel Høy:

00 54 9 (0) 3868 (15) 401521

Florencia Høy:

00 54 9 (0) 3868 (15) 401522