Cabernet Franc – Malbec
Burbujas de Altura Winery
Origin: Cafayate – Salta – Argentina.

Vine's altitude: 1.800 M.A.S.L (5.900 FEET)

Varities: 60% Cabernet Franc – 40% Malbec

Harvest: By hand, in 15 Kg cases (33 lb), pre-selection in vineyard.

Elaboration: Cold maceration, manual gentle dip, wetting softly the cap, 15 months in oak, another 8 months in bottle.

You can keep it for 10 years and then it will express all its potential!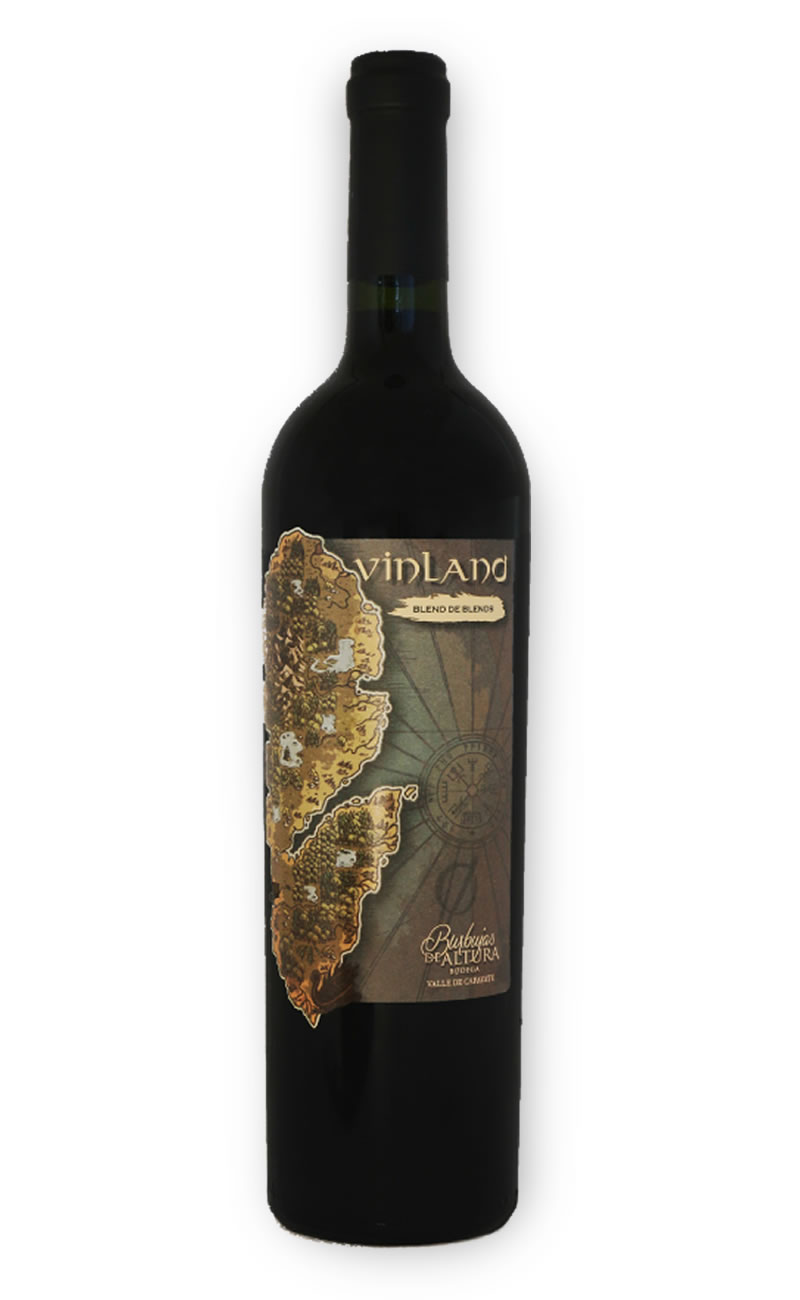 In the year 1.021 AD, Leif Eriksson (Erik The Red´s Son) discovered the Island of Newfoundland of the Labrador Peninsula (today New Schotland, Canada).
He found a settlement, called Leifbundir, on its southern tip.
The sagas say he found indigenous vine berries that could be fermented, so he named the region VINLAND or Land of Wine, and this would be America´s ancient name.
To honor this discovery, we have named our aged blend: VINLAND.
We chose this name because it refers to our Norwegian origin, adapted to the new American world.
WOULD YOU LIKE TO CONTACT US?
Visit the vineyards and enjoy our Torrontés Sparkling Wine.
Experience Burbujas de Altura!