Origin: Cafayate – Salta – Argentina.

Vine's altitude: 1.800 M.A.S.L. (5.900 FEET)

Variety: Torrontés 100%.

Vineyard age: 30 years.

Harvesting date: First fortnight February. By hand, in 15 kg cases (33 lb). Pre-selection in vineyard.

Service temperature: Between 4º y 6º C (40 – 43 ªF).

Conservation: 8 month in bottle.

Sugar: 3 g/lt.

Elaboration: Pet Nat o Petillant Naturel, means "naturally foamy": an elaboration method that was born by accident in the XVI century in France. This ancient method ends in a foamy wine through one single fermentation, different from the traditional or Champenoise method in which two fermentations occur.

This characteristic is caused by its elaboration without aggregates, only accompanied transforming the sugar into alcohol in a gradual way. As it ends the fermentation in the same presentation that is commercialized, it is not filtered, therefore it presents a ¨fog¨ which is part of its natural expression and a characteristic of this method.

Ideal with summer hot evenings, before any food, as a refresher.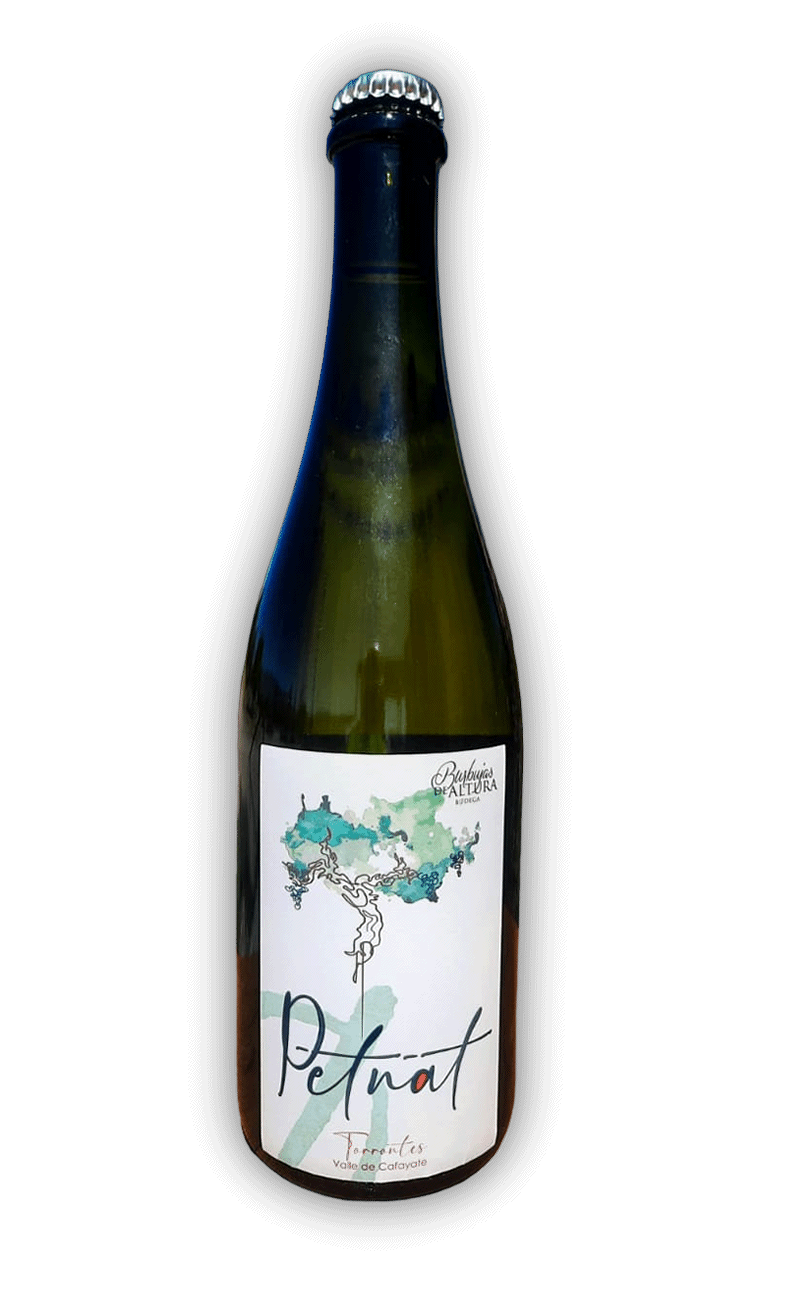 "Yellow color with silver nuances and suspended sediments. At nose are remarkable the tropical fruits: peach, pineapple, maracuyá. In the palate, the bubbles sparks flirting with the wine, giving a pleasure sensation during the drinking."
WOULD YOU LIKE TO CONTACT US?
Visit the vineyards and enjoy our wines.
Enjoy the experience of tasting them!